We love to share our story. We've had such an exciting journey since starting The English Cream Tea Company in 2011 after a chance conversation with an elderly lady who loved afternoon tea but was no longer able to go out for her favourite treat! We set about finding a way to create, pack and send the whole luxury tea in a hamper box straight to your door.  It took months of sending hampers to ourselves before we had worked out the way to send a deluxe afternoon tea, chilled, beautiful and delicious, by courier right to you.  Since then, we've had quite a ride with people from all over the world interested!
We've been filmed for Taiwan and Russia...BBC TV, BBC 2, BBC Radio Essex, Sunday Times, The Guardian, Woman and Home magazine, Essex Life, Mwaah magazine, Woman magazine, Herts & Essex Observer and lots more too. 
Here are some of the highlights of our big scone-filled adventure and we'll keep updating it as we go. Get in touch if you'd like full details of any aspects - you're welcome!  PS Latest update April 2022 - we've gone viral on TikTok!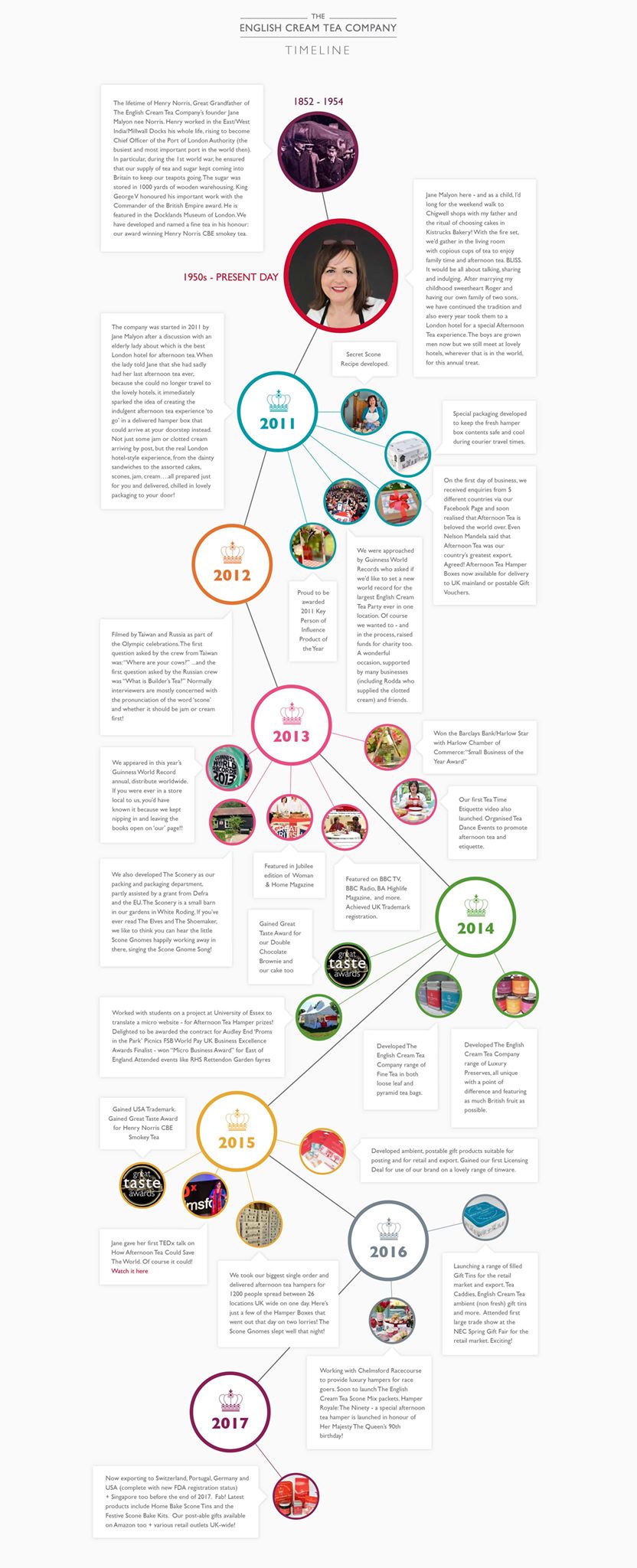 We're now operating from The Secret Sconery - a wonderful barn development with space for the Scone Gnomes, our packing area, numerous products and even room for Afternoon Tea special events. The project was part funded by the European Agricultural Fund for Rural Development (Europe investing in rural areas). We absolutely love it!  Our MP Kemi Badenoch 'cut the ribbon' for our launch - and we've enjoyed every moment of working from this new, spacious development.  Lucky us!