It's much better to retain clients and have them be your PR agents than have to replace lost clients over and over. Let us help you let your clients know how special and important they are to you. We'll help them to feel like extended family.
With ideas from £10 to £200+, we can tailor your thank you, apology or festive gifts and co-brand with your logo on gift tags attached to products, gift tins, wicker or rope hampers etc.  We invite you to come over for a Cream Tea to discuss your needs in a delicious kind of way! 
Apart from sending Christmas gifts and staff or team incentives/rewards...how about sending these lovely treats to say:
Thank you

Can we do business?

So sorry - we meant to take better care of you than that

Get well soon, we care about you

Congratulations or Happy Birthday!

It's the anniversary of the day we began working together!
Our gift deliveries are like hugs in a box. We're a brand that represents all that's great about Great Britain. Let us deliver premium British heritage, charm and manners for you. 
Ask about the success of a door-opening campaign one client did - to try to get past the gatekeepers for key meetings with possible new clients - oh wow!
Discuss your budget with us and criteria - and we'll create perfect gift solutions to suit.  
RING +44 (0)1279 876661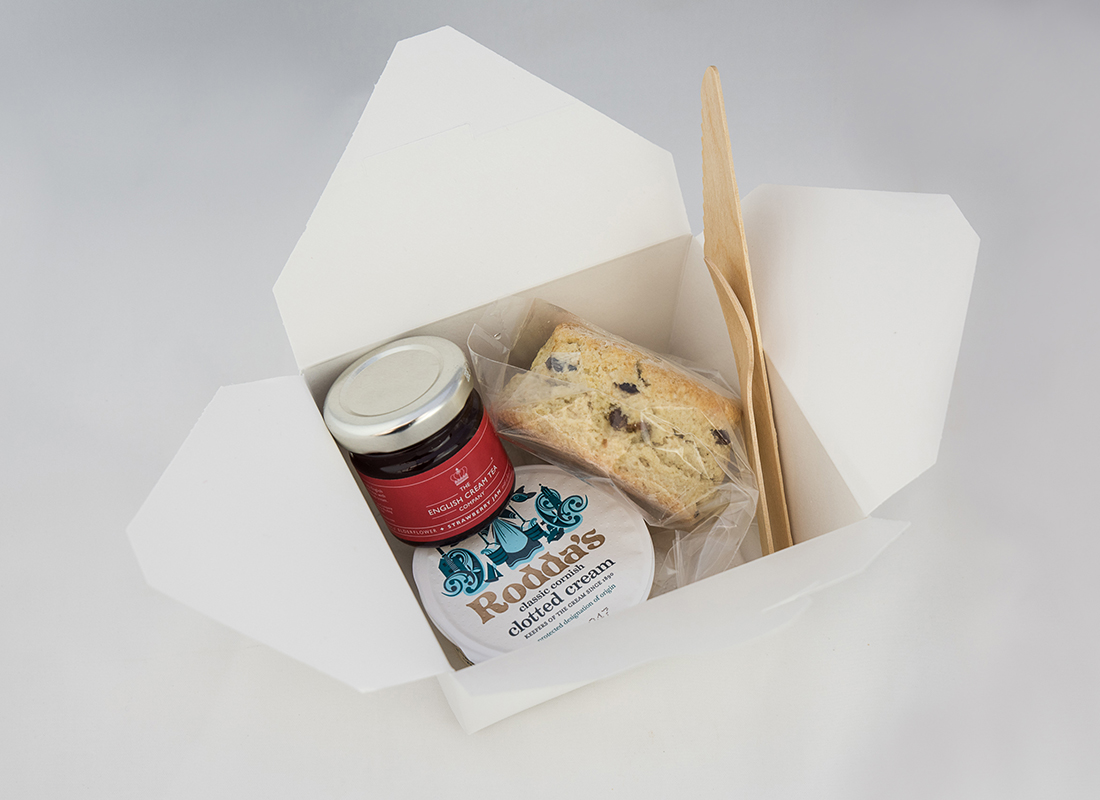 EVENT TREATS:
We also deliver FOOD treats for conferences, meetings and coach trips. Multiple individual boxes (eg mini Cream Tea boxes) or larger sharing hampers for outdoor and indoor events including conferences, events, coach trips, take-home gifts and treats to cheer up boardroom meetings! Alternatively, how about offering a wide range of our amazing Tea Selection (instead of the dull Kilner jar of teabags) to brighten up the tea breaks!

 Some of the clients we work with:
Event Organisers

PR and Marketing co.s

Corporate gift givers

Top British banks

HR depts

Legal Firms

Tour Operators

Coach Co.s

Boutique Hotels

Estate Agents
and more...to create beautiful branded solutions that are DELICIOUS!! 
Can we help with your Exhibition food, Sporting Event or on-the-go travel solutions? 
EMAIL  or  RING +44 (0)1279 876661
Sending out bespoke hampers as part of your marketing campaign?  A recent customer, Brothers Drinks said afterwards: 

"We have had an amazing response so far!  Very pleased - and one customer even placed a new order for the product that they had initially said no to

 

😊!"