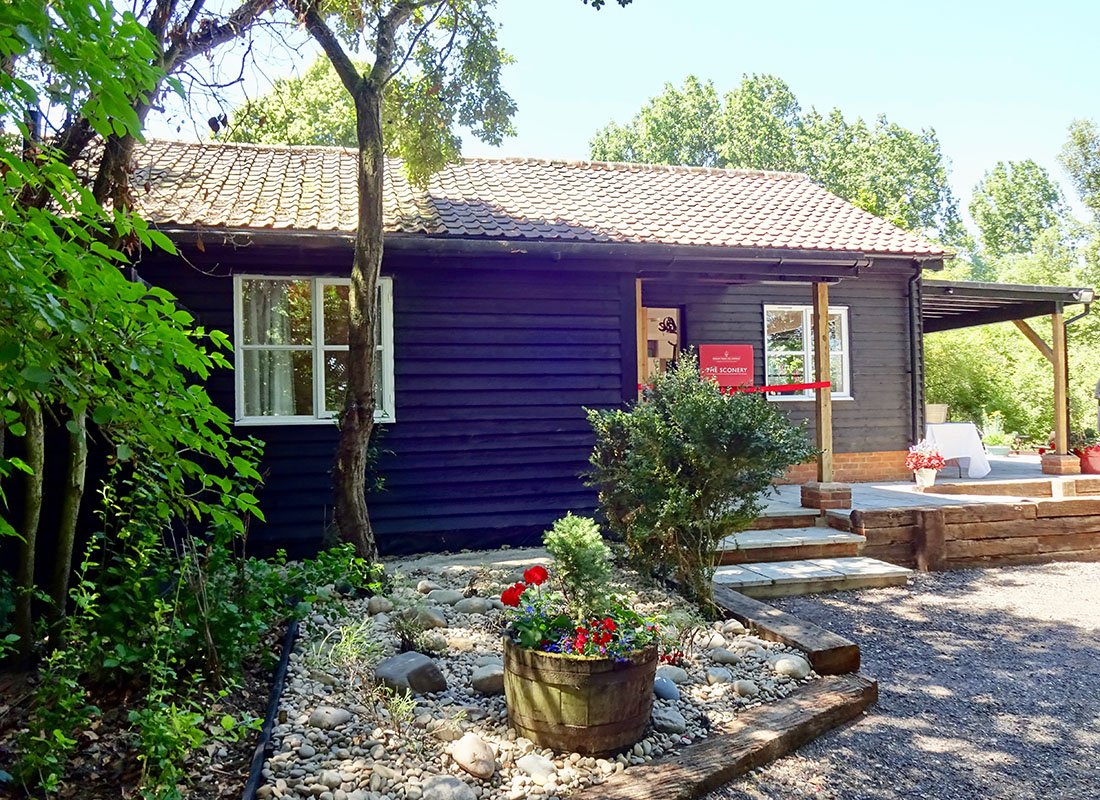 Tucked secretly away in Essex countryside gardens is the THE SECRET SCONERY event location and tea room run by The English Cream Tea Company.  This charming barn building can't be seen from any roads, so we'll send you directions once you book.  It won't be available as an every-day Tea Room but will be open for bookings for specific events (such as Mothering Sunday, Father's Day etc) and for private bookings.

The Sconery is part of the little manufacturing barn and office where Jane Malyon and the wonderful Scone Gnomes prepare and taste-test goodies and create tea tins, presents, hampers and corporate gifts to send out all over the UK or export further afield.

As we're not normally open to the world, we thought we'd invite you to book for some occasional delicious events throughout the year - giving you a chance to blend your own teas, see where the Scone Gnomes work - and enjoy the BEST afternoon tea treats with bottomless teapots for your sitting.
To book in for Fathers day click here.

Contact us to enquire about private hire for up to 15-22 guests.  Alternatively, the next Tea Room event for which you can book tables of 2 or more, will be Sunday 16th June 2019 - Father's Day.  Aww!